Welcome to Electro-Kote
Since 1961, Electro-Kote has been the leader in faithfully serving the finest corporations and institutions in the Pittsburgh and Tri-State Areas. We provide services to both Commercial and Residential Clients. Our business consists of on-site electrostatic painting, sandblasting, and powder coating. We offer free estimates and competitive pricing, along with the highest quality product in the industry.
We have recently moved to our new facility in North Irwin. By expanding our building, we were able to add another oven (16' x 10' x 10') and a larger spray booth (25' x 12' x 12'), so we are better able to accommodate our customers needs.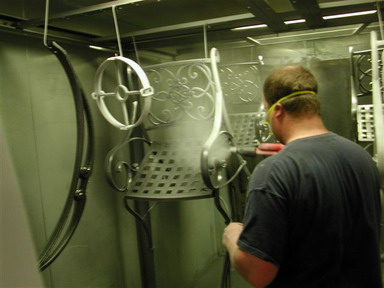 Electro-Kote's Powder Coating Process is tough and long-lasting. But best of all – it looks great!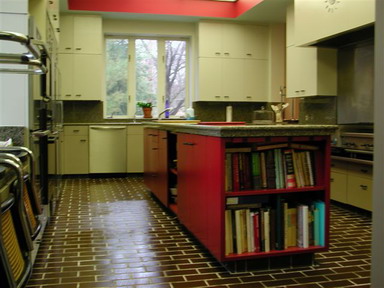 Electro-Kote's electrostatic painting is a great looking and clean way to restore a finish.
Astley Precision has been using Electro-Kote for the past 11 years. Because of the nature of our end product, scientific and medical devices, the finishes must be flawless. Whether it's the careful masking or the finish itself, we consistently see the highest quality from the team at Electro-Kote. We highly recommend Electro-Kote's exceptional services.
Astley Precision Machine Co., Inc.
Fox Chapel Golf Club has worked with Electro-Kote for more than twenty years. Their support of our needs and attention to detail keep us going back over and over. No matter what size project we have it is always greeted with enthusiasm and professionalism. I highly recommend Electro-Kote for any project needing a beautiful and long lasting finish.
Fox Chapel Golf Club